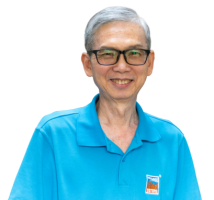 Premium Asian Ingredients
Daddy Trinh drew this logo with his bare hands, and chose for this mountain range from the Blue Mountains of NSW, Australia to represent his business and his connection to the country.
There was a definite lack in the market for premium quality and affordable rice noodles and rice paper from Vietnam where it is made best. Daddy Trinh scoured the whole of Vietnam and tailor designed the products we have today.